ADC Gandel Oration
The annual ADC Gandel Oration in Melbourne and Sydney is a highlight of the year. Since 1984 the ADC has hosted international statesmen, academics, judges, rabbis and politicians who have addressed complex human rights issues with insight, expertise and erudition.
ADC Gandel Orators
To view the Oration Photo Gallery click here
2018
Ambassador Dore Gold  
Ambassador Dore Gold is President of the Jerusalem Center for Public Affairs.
Ambassador Gold was the eleventh Permanent Representative of Israel to the United Nations (1997-1999). In January 2014, he was appointed as an external advisor on international issues to Prime Minister Benjamin Netanyahu. During Prime Minister Netanyahu's first term, and in the capacity of foreign policy advisor, Ambassador Gold served as an envoy to the Palestinian Authority, Egypt, Jordan and the Gulf States. Ambassador Gold also served as an advisor to Prime Minister Ariel Sharon.
Ambassador Gold was a member of the Israeli delegation at the Wye River negotiations between Israel and the PLO outside of Washington. He negotiated the Note for the Record, which supplemented the 1997 Hebron Protocol and in 1999 concluded the negotiations with the U.S., Lebanon, Syria and France for the creation of the Monitoring Group for Southern Lebanon. In 1991, he served as an advisor to the Israeli delegation to the Madrid Peace Conference. From 1985 to 1996, he was a senior research associate at the Jaffee Center for Strategic Studies, Tel Aviv University, where he was Director of the U.S. Foreign and Defense
In June 2015, Dore Gold left the Jerusalem Center, which he had led since 2000, to serve as Director General of the Ministry of Foreign Affairs until October 2016, an appointment by Prime Minister Benjamin Netanyahu. During his tenure at the Foreign Ministry, Ambassador Gold advanced policies that strengthened Israel on a global level – from Africa and Asia to the Mid- East and the Western world.
Ambassador Gold has written books and articles on the Middle East, including The Rise of Nuclear Iran: How Tehran Defies the West (Regnery, 2009), The Fight for Jerusalem: Radical Islam, the West, and the Future of the Holy City (Regnery, 2007), Tower of Babble: How the United Nations Has Fueled Global Chaos (2004), Hatred's Kingdom: How Saudi Arabia Supports the New Global Terrorism (Regnery, 2003), and U.S. Military Strategy in the Middle East (Tel Aviv: Ministry of Defense Publications, 1993). His articles have appeared in Asahi Shinbun, Commentary, Daily Telegraph, Die Zeit, Ha'aretz, Jerusalem Post, Le Monde, The New York Times, Washington Post, and Wall Street Journal.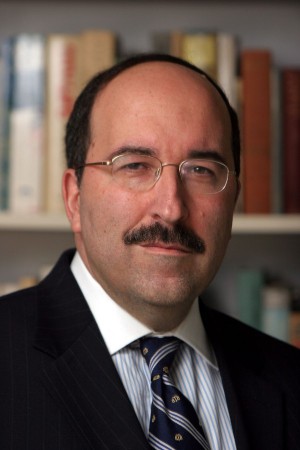 2017
Ambassador Dennis Ross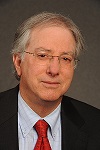 Ambassador Dennis Ross is counselor and William Davidson Distinguished Fellow at The Washington Institute for Near East Policy. Prior to returning to the Institute in 2011, he served two years as special assistant to President Obama and National Security Council senior director for the Central Region, and a year as special advisor to Secretary of State Hillary Rodham Clinton.
For more than twelve years, Ambassador Ross played a leading role in shaping U.S. involvement in the Middle East peace process and dealing directly with the parties in negotiations. A highly skilled diplomat, Ambassador Ross was U.S. point man on the peace process in both the George H. W. Bush and Bill Clinton administrations. He was instrumental in assisting Israelis and Palestinians to reach the 1995 Interim Agreement; he also successfully brokered the 1997 Hebron Accord, facilitated the 1994 Israel-Jordan peace treaty, and intensively worked to bring Israel and Syria together.
2016
Dan Mariaschin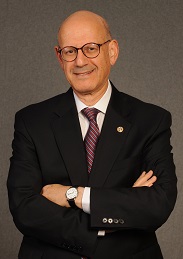 Dan Mariaschin is executive Vice President and CEO of B'nai B'rith International and serves as director of B'nai B'rith's Center for Human Rights and Public Policy.  Dan has met with countless heads of state, prime ministers, foreign minister, opposition leaders, influential members of the media and clerical leaders.
In 2015, Mr. Mariaschin was named to the Algemeiner 100, which is "The Top 100 People Positively Influencing Jewish Life."
Mr. Mariaschin has written numerous articles and reviews on foreign affairs and national security issues for such publications as The New York Times, The Wall Street Journal, The Los Angeles Times, The Chicago Tribune, FoxNews.com, The Washington Times, The Jerusalem Post, and the Times of Israel, and appears as a foreign affairs analyst on television and radio programs. He has lectured on foreign and defense affairs at the U.S. State Department's Foreign Service Institute, the Marine Corps Command and Staff College and at other military installations across the country. He has also worked as a radio announcer and news commentator and has lectured widely in the U.S. and abroad.
2015
Rabbi Abraham Cooper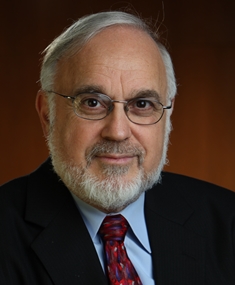 Rabbi Abraham Cooper is the Associate Dean of the Simon Wiesenthal Center.  In 1977, he came to Los Angeles to help Rabbi Marvin Hier found the Simon Wiesenthal Center. Rabbi Cooper had the remarkable opportunity to know and work with Simon Wiesenthal for nearly thirty years.
Rabbi Cooper has been a long-time activist for human rights causes on five continents.  For three decades, Rabbi Cooper has overseen the Wiesenthal Center's international social action agenda ranging from worldwide anti-Semitism and extremist groups, Nazi crimes, to Interfaith Relations and the worldwide promotion of tolerance education. He is widely recognized as a pioneer and international authority on issues related to digital hate and the Internet.
2014
Ambassador John Bolton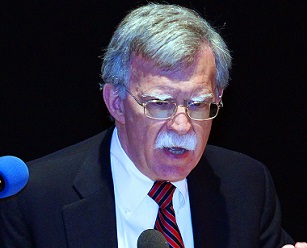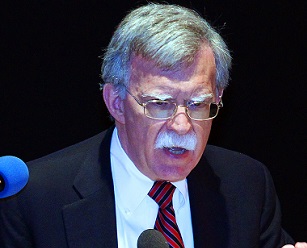 John R Bolton was appointed as United States Permanent Representative to the United National in 2005 and served until 2006.  During his tenure Ambassador Bolton was a tenacious and outspoken advocate of US efforts to prevent Iran from developing nuclear weapons and push Syria out of Lebanon.  Ambassador Bolton led the Security Council to approve a unanimous resolution to end the summer 2006 Hezbollah war on Israel. Ambassador Bolton has spent many years of his career in public service.  He is Chairman of the Gatestone Institute and serves as a foreign policy senior fellow at the American Enterprise Institute.
A contributor to FOX News Channel, his op-ed articles are regularly featured in The New York Times, The Wall Street Journal and The Washington Times.
2013
Professor Deborah E. Lipstadt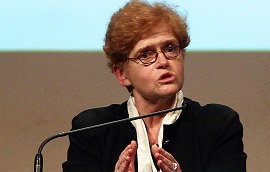 The woman who took on Holocaust denier David Irving and won delivered the 2013 B'nai B'rith Anti-Defamation Commission Gandel Oration to a sell-out crowd in Melbourne on August 15.
Historian, author and the world's leading authority on Holocaust denial, Professor Deborah Lipstadt spoke on "History on Trial: My Day in court with David Irving", detailing her historic five-year battle with Irving, who sued Lipstadt for libel after she referred to him a Holocaust denier and extremist. The judge threw out the case, exonerating Lipstadt, and found David Irving to be a Holocaust denier, a falsifier of history, a racist, an anti-Semite, and a liar.
2012
General Gal Hirsch
General Gal Hirsch, Human Rights, International Law and the IDF General Hirsch has more than 20 years' experience in commanding infantry, paratrooper and commando forces. He personally led Special Force units, battalions, brigade and divisions in fighting Israel's enemies, including 'Operation Defensive Shield' in 2002.2012
2011
USC Shoah Foundation for Visual History and Education
 Executive Director, Dr Stephen Smith, MBE PhD. D.Law. A video of the oration can be found on Youtube
2010
Professor Irwin Cotler, Canadian MP and Human Rights Lawyer spoke on Contemporary Antisemitism: What we can do.
2009
Dr Charles Small is the Founder and Director of the Yale Initiative spoke on Iran and Global Antisemitism.
2008
Professor Anne Bayefsky, human rights activist spoke on 
Human rights as a vehicle for antisemitism. 
 

2007
Dr Martin Indyk, Director of the Saban Center for Middle East Policy, Washington spoke on Israel's turbulent future in the Middle East.
2006
Gareth Evans, President and Chief Executive of the International Crisis Group and Dr John Yu, Pediatrician and campaigner for children's human rights
2005
Professor Naomi Chazan, Former deputy speaker of the Knesset
2004
Chief Rabbi Cyril Harris, Chief Rabbi of the Union of Orthodox Synagogues of South Africa
2003
The Rt Hon The Lord Woolf of Barnes, Lord Chief Justice of England and Wales
2002
PANEL Panelists: Mr Julian Burnside QC; The Reverend Tim Costello; The Rt Hon Malcolm Fraser AC CH; Mr Sam Lipski AM; Associate Professor Robert Manne
2001
Rabbi David Rosen, President International Council of Christians & Jews
2000
Mr Alan Gold, Novelist
1999
The Hon Bob Hawke AC, Former Prime Minister of Australia
1998
Prof Irwin Cotler, Human Rights Lawyer & Mr Jose Ramos Horta, Nobel Peace Laureate
1997
Mr Stuart Littlemore QC
1996
Mr Gerard Henderson, Executive Director of the Sydney Institute
1995
Mr Sam Lipski & Ms Helen Suzman
1994
Mr Bryce Courtenay, Novelist
1993
Mr Ron Castan AM QC, Commissioner of the Human Rights and Equal Opportunity Commission of Australia & Mr Patrick Dodson
1992
Ms Moira Rayner, Commissioner for Equal Opportunity Victoria & The Hon Justice Marcus Einfeld, Judge of the Federal Court of Australia
1991
Prof Peter Baume & Mr Gerard Henderson
1990
Dr Eugene J Fisher, Executive Director of Catholic Jewish Relations for the Bishops of America
1989
The Rt Hon Malcolm Fraser AC CH, Former Prime Minister of Australia
1988
The Hon Justic Marcus Einfeld, Judge of the Federal court of Australia & Ms Patricia J O'Shane
1987
The Rev Prof Robert Anderson, Chairman of the Council for Christians and Jews (Victoria)
1986
His Excellency Dr Davis McCaughey, Governor of Victoria
1985
Prof Ronald Sackville, Past Chairman NSW Law Reform Commission
1984
The Hon. Mr. Justice Michael Kirby, Judge of Supreme Court & Court of Appeal of NSW