Multifaith Future Leaders
How do you know if the Multifaith Future Leaders Program is for you?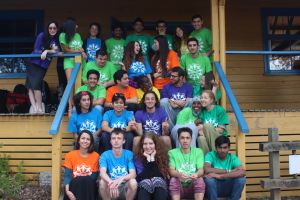 Are you a  member of a faith community — Muslim, Jewish, Christian, Hindu, Buddhist, Sikh, Baha'i,  Aboriginal or Atheist?
Are you a dynamic young person, approximately 19 to 30 years and see yourself as a future leader of your community?
Are you keen to learn leadership skills that will help you become a better leader?
If so, you may be eligible to join the Multifaith Future Leaders Program.
Participants begin with a one day leadership training workshop and commit to ongoing contacts with future leaders from other communities. They join in leadership training activities and discussions with other people from different faith backgrounds. Applicants will be chosen on what they can contribute to the program, their commitment to interfaith understanding and their demonstrated potential as future leaders.