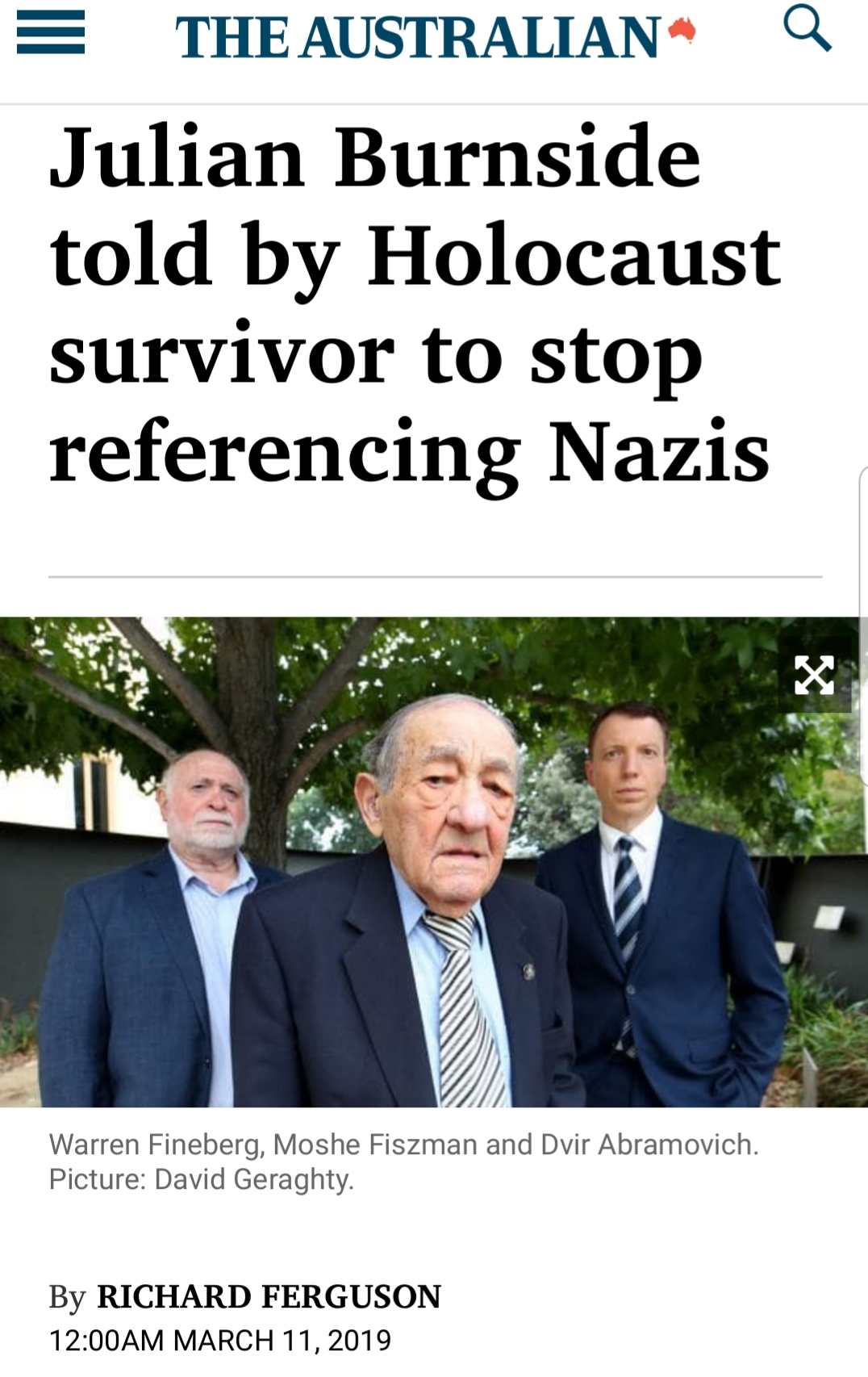 Jewish leaders, including a 96-year-old Holocaust survivor, have slammed Greens candidate Julian Burnside for continuing to link offshore detention to the Nazis, despite survivors "pleading" with him to stop.
Just days before announcing he would take on Josh Frydenberg in Kooyong, Mr Burnside posted a tweet critical of Scott Morrison's asylum-seeker policy and attached a quote by Nazi war criminal Hermann Goering.
Moshe Fiszman, who survived Auschwitz and Dachau, sat down with Mr Burnside in June to express dismay at him retweeting an image of Home Affairs Minister Peter Dutton's face superimposed on an SS officer.
Mr Fiszman, alongside Anti-Defamation Commission chairman Dvir Abramovich and former Melbourne Holocaust Centre chief Warren Fineberg, said in a joint statement: "We are profoundly hurt and disappointed that Mr Burnside has not heeded Moshe Fiszman's plea to refrain from using the Holocaust and Nazi references in criticising government policy. We thought we closed the lid on such … misguided comparisons."
Mr Burnside said he was sorry some had interpreted his comment as linking offshore detention to the Holocaust. "It was not my intent to cause offence," he said.