THE AUSTRALIAN JEWISH NEWS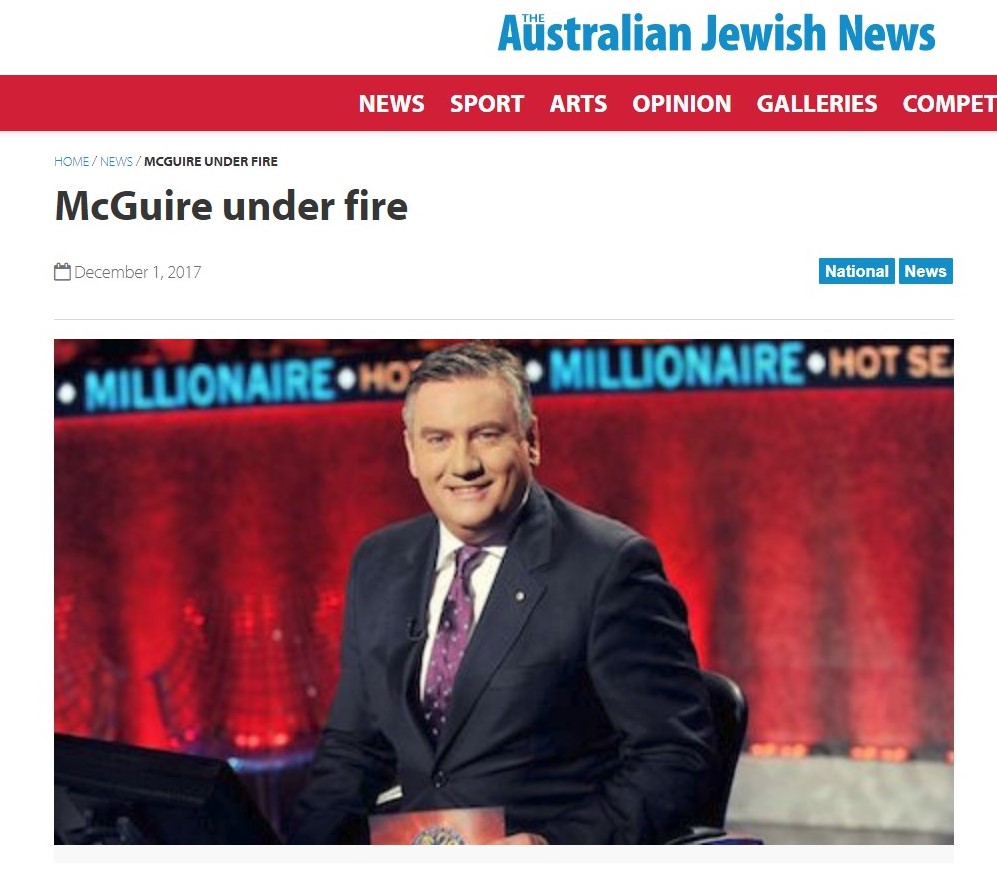 TV presenter Eddie McGuire has come under fire for pandering to an offensive anti-Semitic stereotype on last night's episode of Millionaire Hot Seat.
During a chat with one of the contestants, the show's host said, "So you have a Jewish father and a Scottish mother. I reckon it would have been hard getting pocket money from them."
Dvir Abramovich, chairman of the Anti-Defamation Commission, said, "While we appreciate the value of humour and give entertainers a lot of leeway, public figures need to show sensitivity and be careful not to traffic in age-old hurtful and demeaning stereotypes, especially those commonly associated with anti-Semitic myths.
"Denigrating any group by implying that they are stingy and cheap is always inappropriate and never funny. Those in show business need to ensure that their statements, which often push the envelope and boundaries, do not cross the line with tasteless jokes that call up ethnic slurs and which generate laughter at the expense of others.
"Such thoughtless language only reinforces harmful, pre-existing prejudices, and I am surprised that the producer chose to leave that remark in.
"And though he may not be aware of this, I will remind Eddie that it is often young people who the pay the price for such slurs by being taunted at school with crude, damaging smears. The bottom line: such jokes are never acceptable."
In 2013, McGuire courted controversy by suggesting AFL legend Adam Goodes, who had days earlier been the victim of a racial slur in which he was called an "ape", could be used to promote the King Kong Musical.
And last year, he got into hot water again with a comment about drowning journalist Caroline Wilson.
The AJN has approached the Nine Network, which airs Millionaire Hot Seat for comment.
Read more: https://www.jewishnews.net.au/mcguire-under-fire/71635